Aquapark Babylon in Liberec offers relaxation as well as amazing water fun all year round. Besides popular water attractions, it will surprise you with its steampunk-style décor, the only place of its kind in the Czech Republic. Our impressive Laser Show will entertain you daily at 10:45 am, 4:45 pm and 8:30 pm, and the Atrium Lobby will reverberate with organ music accompanied by colour lights every day at 12, 2 pm, 4 pm, 6 pm and 8 pm. After frolicking on the flumes and slides, you can recharge your batteries at the Sauna World. Romantic souls may explore the nooks and corners of caves with aquariums and loosen up in whirlpools and relaxation zones. And you can enjoy all this for the price of a single ticket!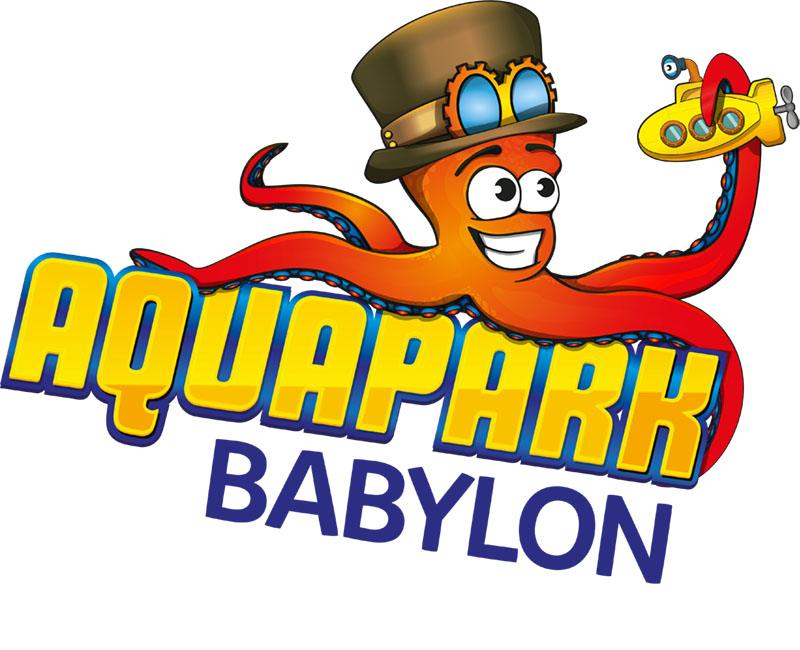 Aquapark Babylon – a sea of fun at your fingertips
four flumes including Spacebowl, an adrenalin funnel
pools with water temperature 27-30°C
water slides
white-water river
whirlpools, fountains and geysers
romantic caves with aquariums
Laser Show three times a day: at 10:45 am, 4:45 pm and 8:30 pm
organ music with colour lights at 12, 2pm, 4pm, 6pm and 8pm at the Atrium Lobby
outdoor Relaxation garden with deckchairs
a sun terrace on sunny days - during the summer holidays we open the large terrace where you can sunbathe and enjoy (with a view of Jested Mountain and the city of Liberec, open in good weather during the summer holidays)
bar with snacks
Aquapark's food and drinks bar offers a wide selection of meals and beverages. As well as fast food classics like hot dogs, chips, croquettes, lángos, hamburgers, fried cheese buns, sausages and schnitzels it includes healthy dishes such as couscous with grilled vegetables, pasta and vegetable salads, fruit bowls, garnished croissants and vegetable baguettes. We daily cook strictly homemade soups and main courses here, for instance risotto, spaghetti, mini schnitzels with mashed potatoes made in-house and blackberry-filled dumplings. And there's no shortage of sweet desserts either, for example delicious ice-cream by the scoop, pancakes, a choice of fruit quarks, honey cake and chocolate-coated fruit, and a wide range of drinks including coffee and milkshakes.
Payment can be made using your key fob bracelet or in cash.
Atmosphere from Jules Verne's novels
Once you walk into our water world, you'll be surely impressed by its unique steampunk décor which will carry you to the fantasy land of Verne's novels in a blink of an eye. Babylon's Aquapark is decorated with wall paintings and relief decorative background by the arts studio Artklasik. You can admire their works including a giant squid, an airship, a light organ, a lighthouse and Captain Nemo's sarcophagus straight from the water. The stylish and original creations of Artklasik's pair of artists adorn other areas at CENTRUM BABYLON, too, and the number of steampunk artefacts is growing.
Take advantage of the super special offer of an entertainment package, granting you entry to our entertainment centres and the Liberec ZOO free of charge, and let your kids have fun to their heart's content.